Vagiwell is a set of silicone dilators. Dilators are approved medical devices for vaginal complaints and dyspareunia. The Vagiwell dilators are made from 100% medical silicone, a very soft and flexible material.
Training with dilators supports the treatment of dyspareunia, vaginismus, recovery after surgery or radiotherapy. Vagiwell dilators have the right balance between flexibility and sturdiness. This makes Vagiwell very user-friendly and pleasant to use.
Research shows that women prefer non-transparent, flexible, soft and colored dilators. Vagiwell has these characteristics.
Vagiwell dilators have been specially designed for the female body by gynecologists.
Indications
Vaginismus (vaginal complaints and problems with penetration)
Dyspareunia (pain during intercourse)
After vaginal surgery
After a transgender operation (male to female)
Vaginal stenosis (narrowing) as a result of, for example, radiotherapy (radiation)
Vaginal agenesis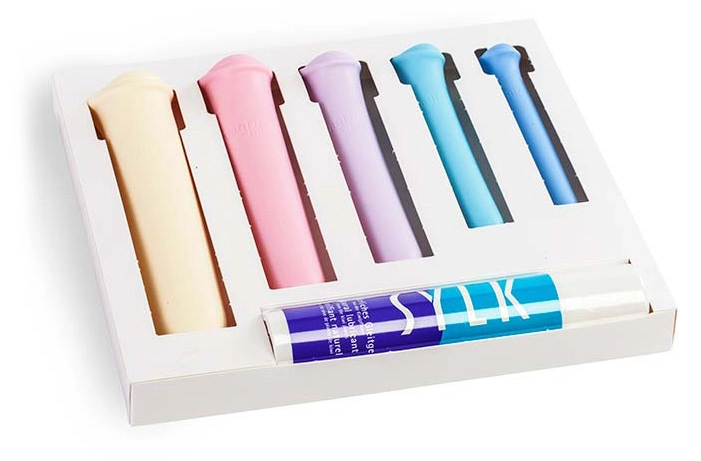 Vagiwell vaginal dilators
Available in 3 sets:
Premium (5 dilators) € 98
Large (3 largest dilators) € 69
Small (3 smallest dilators) € 69