Prefert is a lubricant that helps couples to conceive.
Vaginal dryness is common in couples who are trying to conceive in which pregnancy is not received. Mostly these couples use one of the popular vaginal lubricants.
Without knowing it they create another problem. Many of these vaginal lubricants have a negative effect on the motility and vitality of the sperm. This will reduce the change of pregnancy.
Women receiving fertility treatment with ovulation inducing medication report an increased prevalence of vaginal dryness. The beneficial effect of the hormone preparation would be canceled out by the choice of a non-fertility-friendly vaginal lubricant.
Prefert is registered as a CE Medical Device Class I and is available without prescription.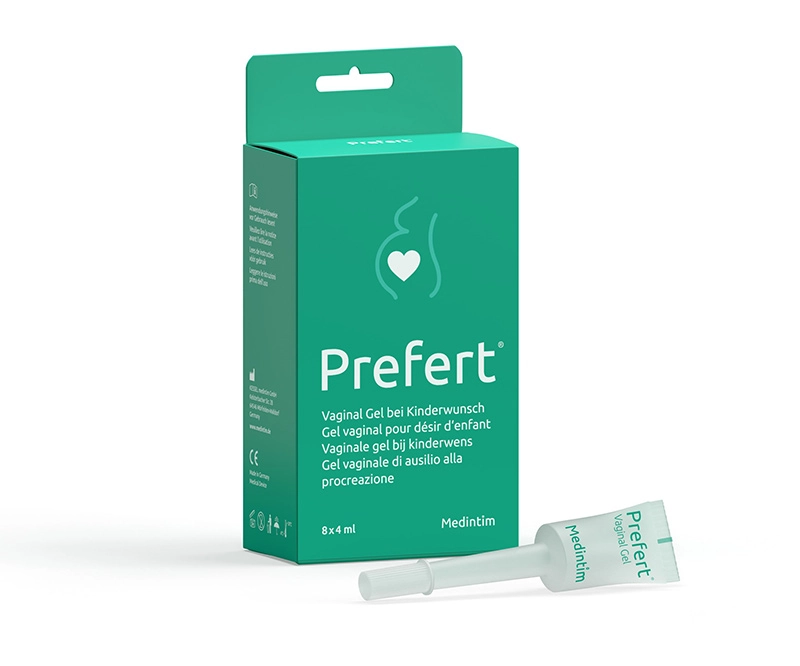 Prefert
Z-Index number: 16182928
Pharmacy purchase price ex. VAT: € 17.10
Consumer price incl. VAT: € 24.95