Intravesical instillation for bladder complaints and recurrent urinary tract infections.
HydealCyst is a intravesical instillation with an unique combination of Hydeal-D and Hyaluronic Acid. Hyaluronic acid is an important substance in the GAG layer that protects the bladder. HydealCyst restores the GAG layer and protects against symptoms that occur with a bladder pain syndrome, (recurrent) urinary tract infections and radiocystitis.
Hyaluronic acid in HydealCyst restores the GAG layer, has an anti-inflammatory effect and increases the protective mechanisms of the epithelium.
Due to the unique combination of Hyaluronic Acid and Hydeal-D, HydealCyst provides long-lasting protection for the bladder.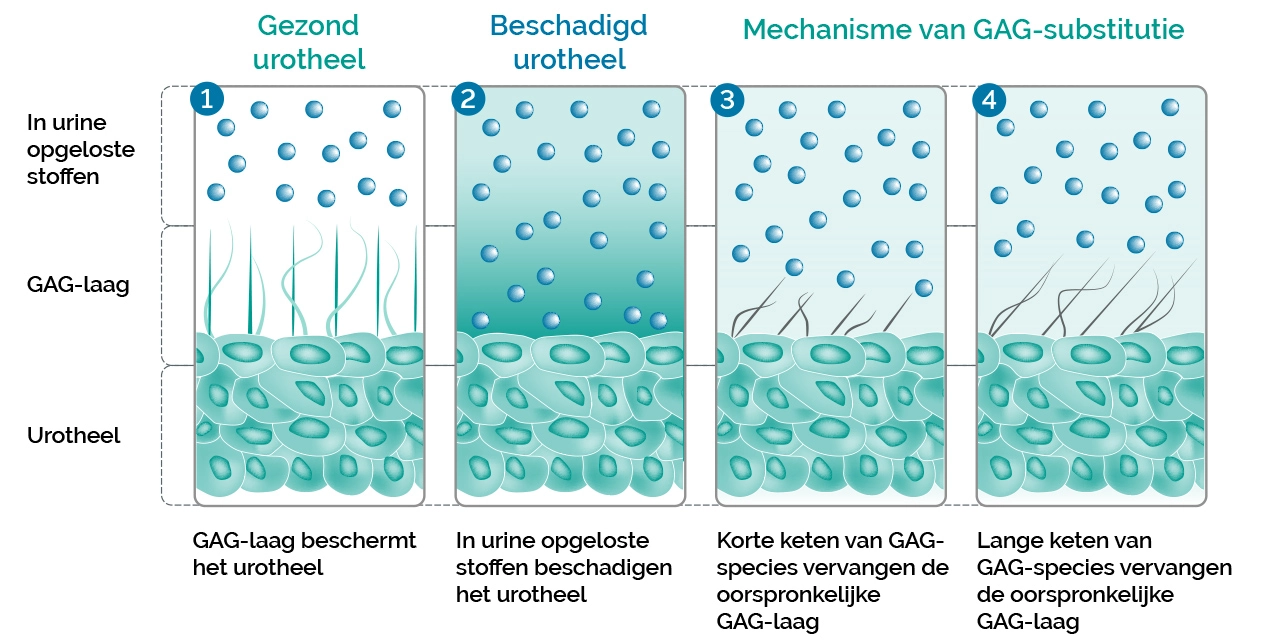 Hydeal Cyst
Intravesical Instillation with 1,000mg Hyaluronic Acid + Hydeal-D
New Formulation
High mucoadhesion
Extended Release
Increases the natural secretion of the antimicrobial peptide β-defensin6
Recurrent urinary tract infections
Effective prophylaxis in recurrent urinary tract infections
Intravesical treatment with Hyaluronic Acid Improves Quality of Life
There is a strong association between recurrent urinary tract infections and sexual dysfunction. Research shows that treatment with intravesical hyaluronic acid leads to an improvement in symptoms and an improvement in sexual dysfunction lasting up to 12 months.
HA instillations reduce the rate of recurrent urinary tract infections in patients with spina bifida and neurogenic bladder performing clean intermittent catheterization. It is a safe and effective treatment.
Interstitial cystitis / bladder pain syndrome
High molecular weight intravesical installations with Hyaluronic Acid are superior in cost efficacy and cost effectiveness to other instillation therapies
Intravesical instillations with Hyaluronic Acid resulted in a reduction of IC symptoms, bladder pain and noctural frequency after four instillations, after completion of nine instillations nocturia was reduced and bladder capacity increased. Low-grade glomerulation predicts a successful outcome.
Previous treatment modalities and the presence of Hunner's lesions do not affect the efficacy of HA instillation.
Intravesical HA instillation improved pain symptoms, quality of life, bladder volume and voiding volume.
Intravesical HA instillation prolonged the effect of bladder hydrodistension in patients with severe interstitial cystitis. The effect of HA was better than Heparin.
Dosage
Start dosage: 1 installation a week for 4 weeks
Maintenance dose: 1 instillation per month
Use
Wash hands before application and follow the procedure below:
Insert a urinary catheter with Luer-Lock connection into the bladder under sterile conditions
Remove the remaining urine
Remove the syringe from the pouch with the specific opening
Remove the cap from the pre-filled syringe and connect the syringe to the catheter
Instill the solution of 50 ml of protected preparation into the empty bladder
Remove the catheter after instillation
The protective solution should be kept in the bladder for as long as possible, from a minimum of 30 minutes to 2 hours.
To relieve symptoms related to the condition, it is recommended that the protective solution be placed in the bladder once a week for 4 weeks
instill. Subsequently, and only on doctor's advice, the administration can be done less regularly once every two weeks or once a month until the symptoms have disappeared. The physician should monitor any prophylactic use of HYDEAL CYST.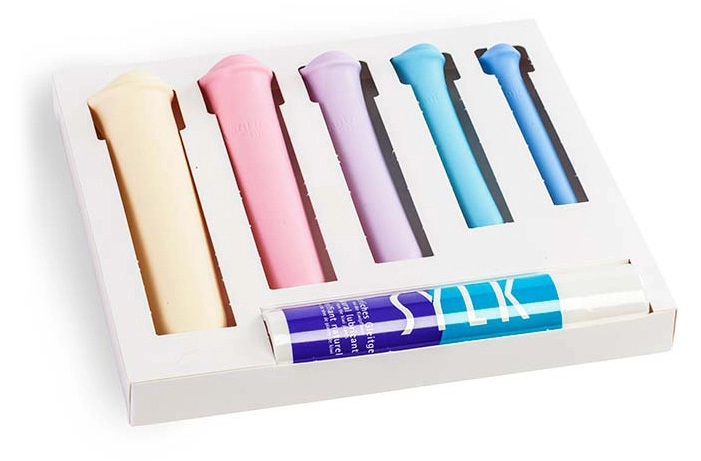 HydealCyst intravesical instillation
Prefilled sterial Syringe
Public price: €55,-
Z-Index no.: 15409740
CNK no.: 2587061