In the past, Contragel green was marketed under the name Contracep green by, among others, the Central Resources Depot of the NVSH.
After some time of absence, the identical substance is now available for the target group again. Contragel green is used when using pessaries and diaphragms.
The gel is extremely suitable for pessaries and diaphragms made from natural rubber latex or polyurethane. Furthermore, the gel can be used with rubber latex or polyurethane condoms.
The lactic acid based gel has no negative influence on the vaginal flora, due to its pH value, and can be used as long and often as desired. Contragel green is odorless, colorless and water-soluble.
Contragel green is a Class IIa medical device and is freely available at the pharmacy.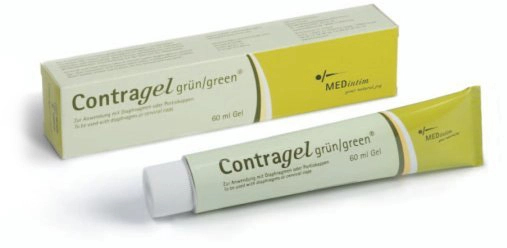 Contragel
Z-Index number: 15185214
Pharmacist purchase price ex. VAT: € 7,51
Consumer price incl. VAT: € 10,23