Caya is a modern Diaphragm of the 21st century. The shape is adapted to the anatomy and ergometry of the woman and therefore offers the advantage that 1 size fits almost all women. Fitting by a gynecologist is no longer necessary.
The Caya® Diaphragm in combination with the Caya® gel offers a triple certainty:
The silicone membrane acts as a mechanical barrier
The cellulose present in the Caya® gel forms an extra barrier between the pessary and the cervix.
The viscosity of the Caya® gel and the lactic acid present therein with its physiological value of pH 3.8 has a motility-inhibiting effect on the sperm cells.
This makes Caya® in combination with the Caya® gel a reliable contraceptive. Comparative clinical research shows that the contraceptive efficacy of Caya® is comparable to that of the traditional diaphragm.
The Caya® diaphragm is a completely unique barrier contraceptive and has been developed in the United States. Compared to the traditional diaphragms that were previously on the market for contraception, the pessary has undergone a revolutionary development with Caya®. Latex has been replaced by a silicone membrane, which means that women with latex hypersensitivity can also use Caya®.
The Caya® diaphragm is already being used by more than 100,000 women in the Netherlands and Germany, among others.
The Caya® diaphragm is produced in Germany by an ISO-13485-certified manufacturer and received CE certification as a Medical Device in March 2013.
If you wish to receive a comprehensive information folder or receive patient brochures as a doctor, you can request this via our contact page.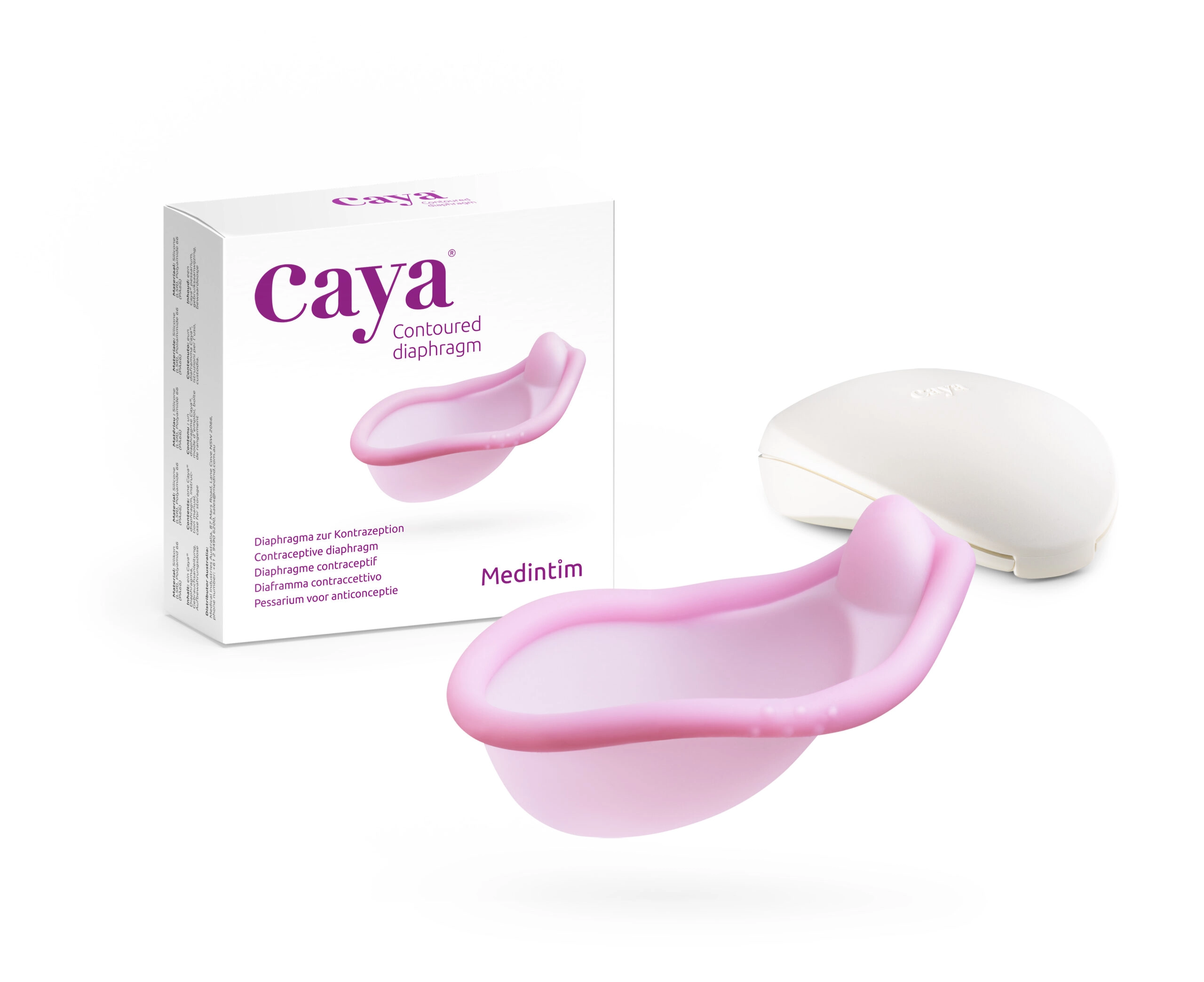 Caya® Diaphragm
Z-Index number: 15774309
Pharmacist purchase price ex. VAT: € 28,69
Consumer price incl. VAT: € 37,53